As we head into 2019, many news outlets and housing experts warn that the housing market may slow down. Over the last six years, the inventory of homes for sale has been near historic lows, which has been the force behind increasing home prices.
This has been great news for sellers as many of them have been able to capitalize on the demand in the market and sell their homes quickly and at a great profit.
One of the big reasons why inventory has remained so low for so long is that an entire generation of home buyers is finally buying! The millennial generation (ages 19-35) has been the driving force behind bidding wars in many areas of the country as they ditch their renter lifestyles and put down roots in new communities.
First American recently released a study entitled "How 'Renter' Millennials Will Transform the Housing Market." In their study, they explained that:
"…As more millennials age into their early-to-mid thirties, and begin to get married, have children and form households, they will continue to be the primary drivers of homeownership demand."
Because of this, it is safe to say that one aspect of 2019's housing market that WILL NOT slow down is the demand for housing from young renters who are no longer satisfied living in someone else's homes.
According to the latest Housing Vacancies and Homeownership Report from the Census Bureau, home buyers under 35 are already out-buying older Americans. The chart below shows the year-over-year change in homeownership rate by those under and over the age of 35.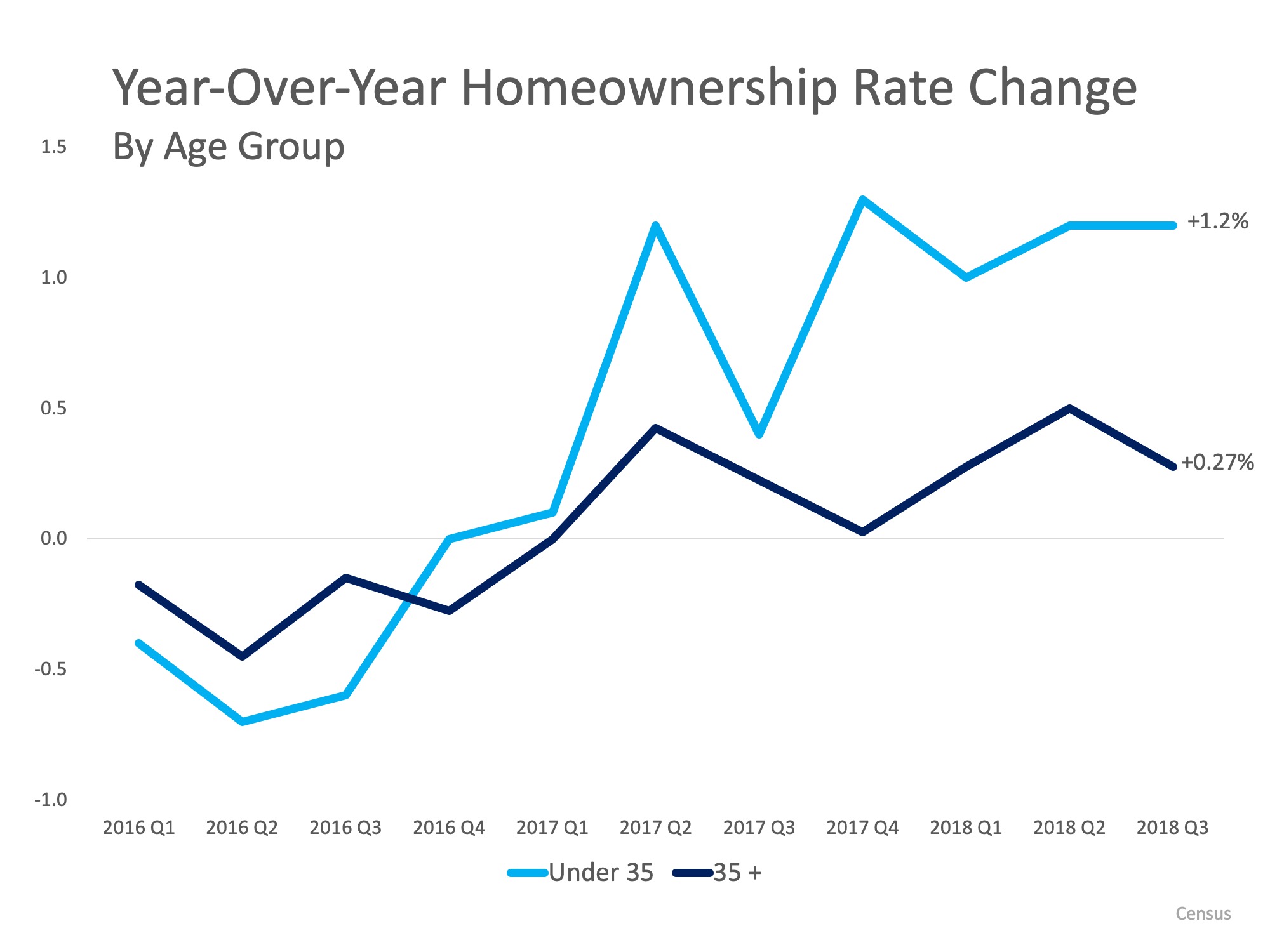 The national homeownership rate spiked to its highest level in 2004 and then steadily declined until the second quarter of 2016 when it reversed course. Homebuyers under the age of 35 are the reason for that shift.
More than half of the purchase mortgages originated by Fannie Mae and Freddie Mac in 2018 were to first-time homebuyers. In fact,
"according to Census Bureau and First Americancalculations, over the next 10 years, aging millennials are expected to purchase at least 10 million new homes. By 2060, it is estimated millennials will have produced more than 20 million first-time home buyers."
Bottom Line
If you are a homeowner who is nervous that the demand for your home will slow, don't worry! If your home is priced competitively, there will be demand for years to come as this generation of renters is finally able to buy!


Credit: Keeping Current Matters, Inc. http://bit.ly/2T2qssD